WELCOME to Aidens Labradors – breeders of superb Chocolate and Black Labradors puppies!
We provide beautiful chocolate and black labrador pups to approved purchasers. They have been raised in our home from excellent fully health tested  parents.
Whilst we show our dogs we do NOT breed for show. Our aim is to meet (or exceed) the breed standard where dogs are fit for purpose, healthy with great temperment.Whilst these can be described as dual purpose dogs, nothing pleases us more than to hear they make great family pets, giving years of pleasure and companionship.
Our dogs go all over the country from Devon to Scotland (as well as the Swiss Alps, Argentina and America) . We hear they go in to Hospitals to help as well as show and just be family pets. We are very proud of them.
POLICY STATEMENT.
We breed for HEALTH and TEMPERMENT.
We are deeply disturbed by the DECLINE in longevity of Labradors as well as prevailing health problems which RESPONSIBLE breeders are trying to reverse (without success) by heath testing including DNA testing.
We are further disturbed by attempts to reproduce a LOOK by very close breeding practices and a shrinking HEALTHY gene pool.
We show our dogs BUT would NEVER breed for show or for work.
We hope the dogs we breed will lead a healthy productive life WHATEVER new owners would wish of them.
STOP PRESS>
30/07/2016 ISLA IN SEASON  Mating in eleven days. pups due 11th October. Leaving 5th December 2016. Blood tested-mating 9th and 10th August.-Two good matings-next milestone -scan in four weeks to confirm pregnancy. We will keep a pup from this litter-probable name BRONWEN
Over the next twelve months we will be having FOUR litters
HEAVEN due in season August (or earlier)  Litter ready to go December 2016/January 2017
All Black.
COCOA-due in season April 2017-litter ready to go August 2017. All Chocolate litter.
PEPSI. Hopefully there will be a second litter in 2017. Due in season April  2017-Chocolate and Black
HEAVEN. Hopefully  there will be a third litter in 2017/early 2018 All Black
ISLA. Possible final litter-due in season September 2018 All Chocolate
ARWEN. First litter early 2018 All Black
BRONWEN. First litter 2018/19
The stud dog for ALL of these litters will be the magnificent YOGI-( except for Arwen,and possibly Heaven- stud dog being shortlisted now) ARUBAY BOY THE ONE AND ONLY.
We intend to keep a chocolate girl from Islas litter to keep Arwen company and assuming they meet all the required (and not required) health tests, their first litter would be after their second season or two years old whichever is later and subject to our assessment of their maturity and suitability as mothers.
Reservations are now being taken for all of these
KENNEL NAME
Our Registered Kennel Name (Kennel Club Listing) is AIDENSLABS.
We are members of the Labrador Retriever Club of Great Britain/NW Labrador Retriever Club and the Dog Breeders Association as well as many other smaller cannine societies.
We also provide a home boarding service for Labradors/Golden Retrievers and we will consider a Labrador cross or any other non-aggressive dog such as Spaniels or Setters-details can be found in our services page (in some circumstances we would consider two dogs from one family as long as one was a Labrador or retriever the other could be any breed).
We are licenced for home boarding by Thanet District Council.
We are proud to be distributers for The Natural Dog Food Company  and provide a free delivery service within a fifty mile radius of Broadstairs.
We also now supply ANTLER BONES and high class toys and act as agents for Pets Made Personal. Please call for information and prices
DOG SHOWS
We run and sponsor 12 dog shows a year at different venues in Kent in aid of Canine Charities. The venues/schedules can be found on our specific show site www.dogshows.it These are NOT just for pedigree dogs but are open to ALL.
DISTRIBUTERS FOR NATURAL DOG FOOD
Where good health comes NATURALLY !!!
HOME BOARDING
Licenced by Thanet District Council-Vet inspected every year. We can take up to five dogs at a time. Huge garden-three walks a day. Treated as part of the family-EARLY BOOKING IS ESSENTIAL during holiday periods. Daily care for Labradors and Retrievers.
Aidens Labradors – breeders of superb Chocolate and Black Labradors puppies for sale to approved purchasers throughout the UK. Our aim is to meet the breed standard where dogs are fit for purpose, with great temperament.
Organisers Organisers of 15  Dog Shows throughout Kent in aid of Animal Charities.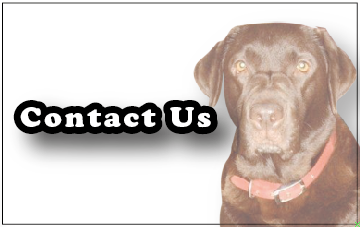 If you have any questions, please do not hesitate to contact us!